It might not come as a surprise to many that we're seeing more and more hybrid jobs being registered with us at Truffle Talent. In fact, almost all our live jobs right now require a degree of flexible hybrid working, whereas before creatives were traditionally expected to work in studios and be present 5 days a week in-house.
The change we're seeing is the same for permanent and freelance workers.
Indeed the effects of the pandemic have, in part, led to around 87% of UK businesses adopting hybrid working habits, and employees now value "work from anywhere" flexibility as much as a 10% pay raise, according to new research.
Does Productivity Go Up or Down?
Whilst the issue of hybrid working has been questioned by some, citing productivity concerns and tactical issues around observing and coaching employees, all the signs so far suggest that hybrid working elevates productivity and doesn't hinder it.
Research by PwC that draws upon the views of almost 4,000 business and HR leaders from 26 countries and regions and 28 industry sectors shows that most companies have boosted workforce productivity and performance during and after the pandemic. The survey found that:
"Remote and hybrid working has provided a short-term productivity boost in most workplaces, with 57% of respondents saying their organisation performed better against workforce performance and productivity targets over the past 12 months, compared to a mere 4% saying their company performed significantly worse in that time."
Our research might be a little cruder...  In a recent poll we conducted on our own Linkedin Page we asked people whether they were more productive at home, the office or in another space. The results? Drum roll...working from home.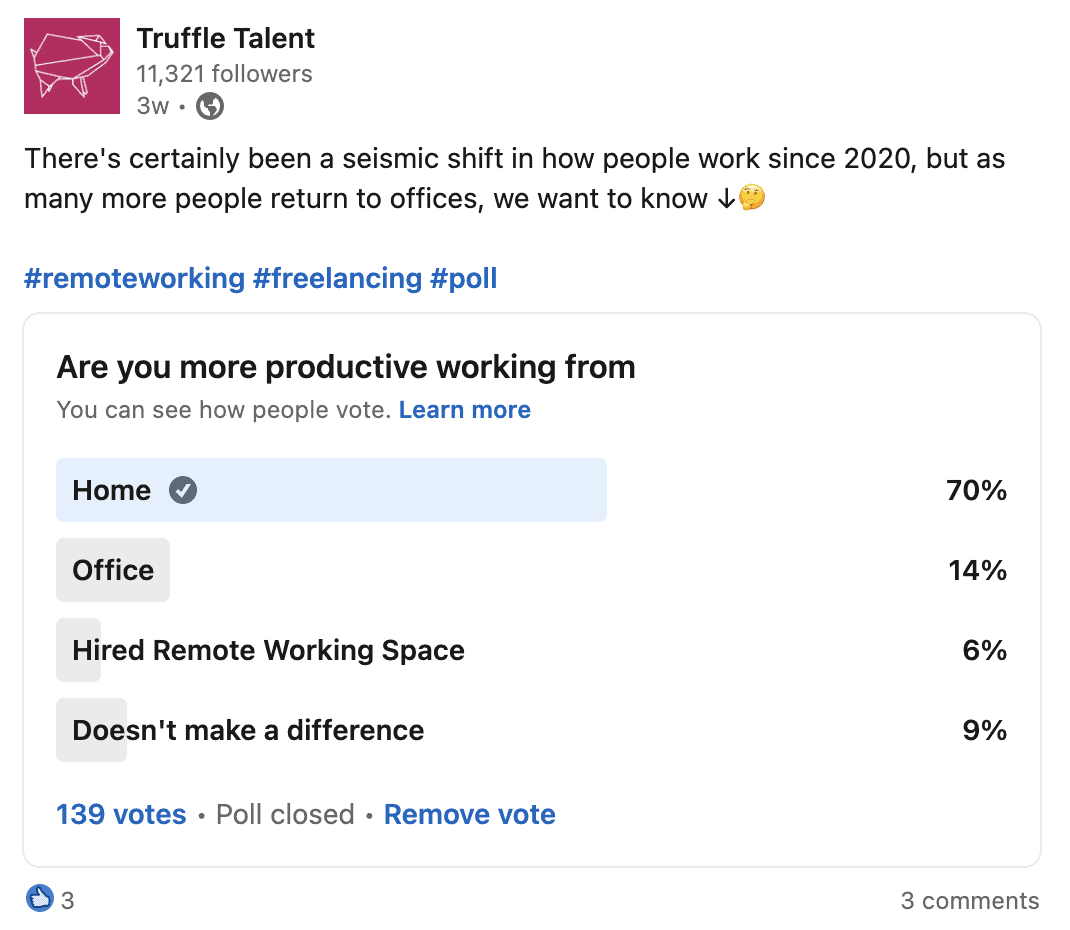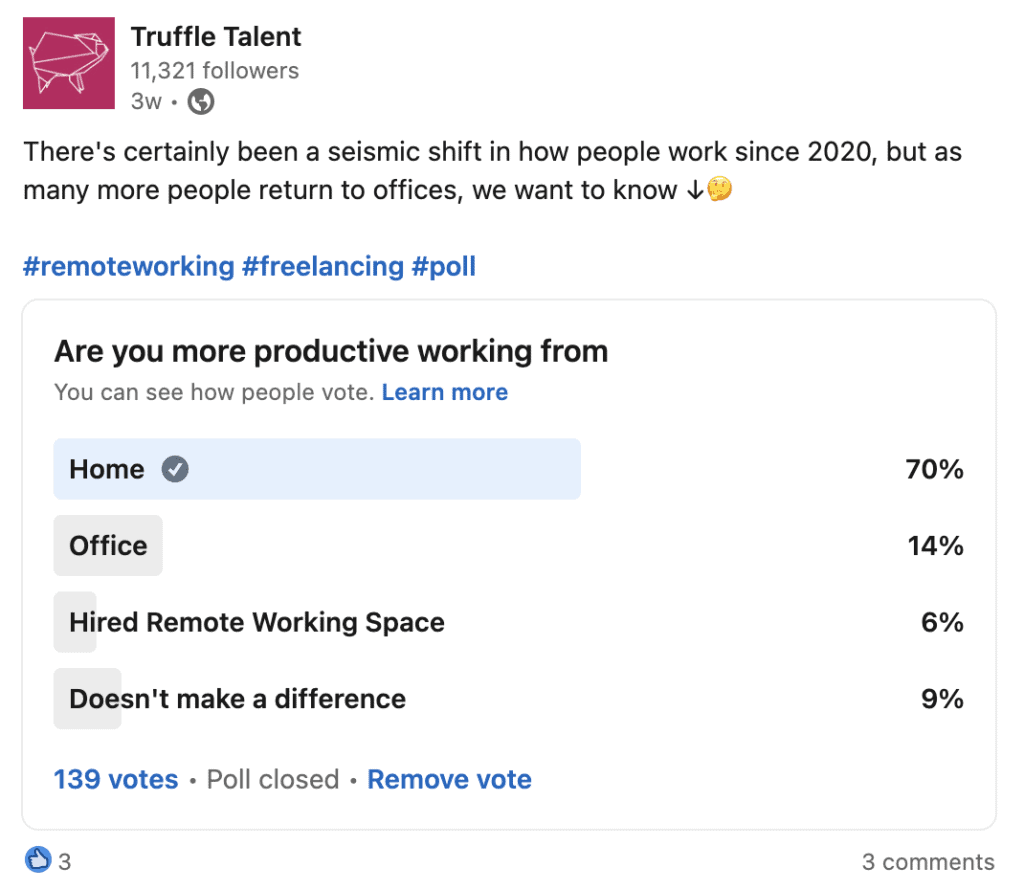 There are a lot of compelling reasons for a shift to hybrid working. In a recent research study by Envoy, the biggest return-to-work deal-breakers are long or expensive commutes (35%), a disregard for Covid safety precautions (31%), no flexibility in work hours or days spent in the office (28%), and dealing with challenging or chatty coworkers (21%).
It would seem people are not so fussed about those water-cooler moments after all.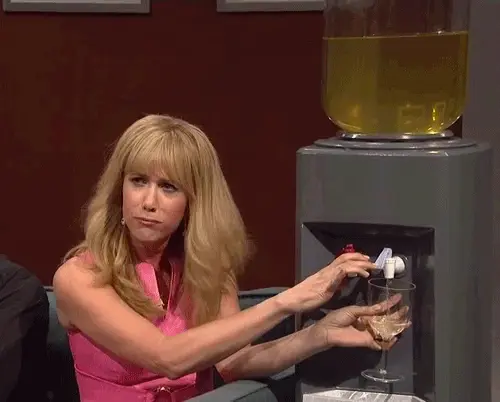 Staying Creative
Of course, for the design industry, there's the whole question of how you stay creative as a team.
In a recent article by Creative Review co-founder of DixonBaxi, Simon Dixon revealed how his agency had embraced a hybrid working model and also implemented a 4-day working week while still putting creativity front and centre of what they do. He said: "We were honest with our team that while we were never going back to a five-day week, we believe being together is important. Creativity is tribal."
DixonBaxi works flexibly on Mondays and Tuesdays and has face-to-face studio time on Wednesdays and Thursdays. They keep Friday mornings flexible and the studio closes at lunchtime so people can recharge. It's working for them.
Keep Talent Happy
Ultimately every organisation, agency, creative outfit, and this includes freelancers, are different. It's important we remain agile and open-minded about flexible working and embrace the benefits of it. Employee wellbeing is more important than ever, and employees expect employers to support their work-life balance.
We believe businesses need to recognise these changes and put in place the support that will encourage wellbeing among staff so that they can retain the best talent be that at home, the office or anywhere else for that matter.
The creative market is moving very fast, despite signs that the economy is slowing down, and now the expectations of creatives and designers are as high as ever. But help is at hand from us Trufflettes with our simple tips on how to stay relevant in the creative industry.
Learn New Skills
Get yourself onto a course, there is so much going on within strategy, development, user experience, product and service design, and so much to learn. There are online courses if you're stuck for time and meatier 3-month quickfire courses like the ones at the General Assembly.  We are also huge fans of  Udemy and Treehouse which we know many of our candidates have used in the past - they will help you quickly acquire some extra UX/UI knowledge and take your skills to new levels.
Redesign Your Folio
Portfolios can fast look dated, make sure you're always looking to improve and add to yours. Look to redesign the layout, look to re-platform your website, your folio is your shop front.  You need to lure people in and keep them interested, make them want you. Take a look at other designers' portfolios who you admire; how are they doing it? What makes them stand out? Use your creative eye and always critique your work. You should be spending a couple of hours each week keeping your folio up to date. Start now.
Keep Connecting 
While the word "networking" is slightly grating at times, there's something to be said for chatting to the right people in your field or attending local networking events. Following designers and creatives on social can also be useful, not only to inspire you but also for a spot of online mentoring. The wonderful Marcus Michaels on Instagram is great for that and often dishes out coding tips or answers questions from those looking for advice.
Embrace Change
You can't run from it or hide from it so you must embrace it! Don't be worried about failure, all the great entrepreneurs have made mistakes and fear should never hold you back.  Change is good and is vital if you are to stay relevant in the creative industry. As Elbert Green Hubbard, the artist and philosopher once said: "The greatest mistake you can make in life is to be continually fearing you will make one."
Good luck, and remember to visit our jobs board for all our latest roles: wordpress-545250-1747525.cloudwaysapps.com/jobs
Interviews for most people are pretty nerve-racking experiences, so being as prepared as you can is key. Of course, that's not exactly rocket science, it's just common sense - but it's easier said than done. Here are a few simple tips from us Trufflettes to help you along the way so you can nail the ultimate job in 2019...
01 | Be honest. If you don't know something admit it, don't try to BS your way through it. What a car crash that would be. Also, do tell them your expectations, and talk through what you're looking for. Tell them what you think of the brand, the role, where you excel, areas of improvement. Honesty is always a good thing. Straight talking works.
02 | Be yourself. As headhunters, we know that people hire people. The skill set and experience are, of course, important, but what sets you apart from the next person will be your personality. Get to know your interviewer, ask questions, be friendly. Try not to feel intimidated, we are all human.
03 | Research. Please research the role, the company and the people you are meeting. Why? When you feel well informed you will naturally relax into conservation. We've all had those casual interview chats where they blindsided us with something we could've known if we had only researched! Then it all went downhill from there.
04 | Wear something comfortable! What you wear has a big impact on how you feel, make sure you find the perfect balance of awesomeness and comfort. You do not want to be sitting there fidgeting uncomfortably or sweating away, or wincing because your pants are up your bum, even worse, all of that at the same time! You simply will not be the best version of yourself. Relax, feel good, and be amazing.
05 | Push the negatives aside. 60% of us have had bad jobs that we lose sleep over. That's most people. It knocks our confidence and makes us question our value, both inside and outside of work. Don't start your next chapter in the past. Focus on your own future, your gain, on you!
06 | Practice. You might prefer watching paint dry to running through a series of interview questions over and over again before the big day, but it pays dividends. Get a friend or your partner to be the interviewer firing questions your way. When the nerves kick in you'll have trained the brain to structure your answers and won't be rattling around inside your head seeking out case studies and the like. Sure, it's fine to inject a different kind of energy on the day so you're not giving canned responses but knowing what you're going to say and the examples you'll use will give you a 'power up' in the room.
07 | The 1st 5 Minutes. Like it or not, some research shows that employers make a decision on whether they should employ you or not in the first 5 minutes and then spend the rest of the interview looking for things to confirm that decision. While that sucks, give yourself the best chance of success by greeting the interviewer properly and come in with bags of enthusiasm so you stand out. We wouldn't advise practising your one-liners at this point! Be your lovely self.
So, good luck and don't forget we've lots of jobs to fill so if you're looking for perm or freelance roles, please take a look here and you might be putting these tips into practice for real!