You may not have thought of it, given people's reservations about the commute and also the high cost of living, but London has been named in several recent surveys as the "best city to work in the world".
The capital claimed first place above the likes of Sydney and Amsterdam in the Global Finance report with London's "strength in culture, accessibility, and surprisingly strong population growth" pushing it above and beyond every other city in the world.
London also came top in a Glassdoor survey - named the UK's best city for job satisfaction. It beat the likes of Brighton, Bristol, and Oxford.
At Truffle HQ, we have been seeing a rise in some really exciting creative jobs in the capital, so we think now is as good a time as ever to drop our 5 reasons why you should work in the capital.
1. The Commute is not as crowded
We're kicking things off with the commute. With fewer people on the tubes and overland trains, things are a lot less congested post-Covid than they were before.
According to the Financial Times this week, "travel via the Tube to the City of London is about half of what it was before coronavirus hit."
Sure, travel is still pricey, but at least you stand more chance of getting a seat and making it to work looking less like Worzel Gummidge.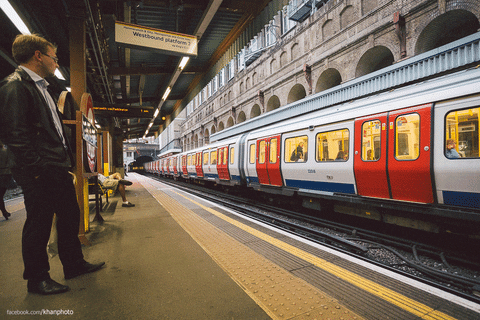 2. A Booming FinTech Hub
London, despite Brexit, is still seen as the technology capital of Europe with hundreds of start-ups blossoming in the city and around 32 companies at unicorn status.
We can also assure you that employment is strong, given the number of jobs coming through. Staffing levels at Britain's tech firms increased at the fastest rate on record in the last quarter of 2021 and three million people, or 9% of the UK workforce, are employed in the industry. Following a £13.5bn investment into UK tech in the first half of 2021, companies are hiring big time.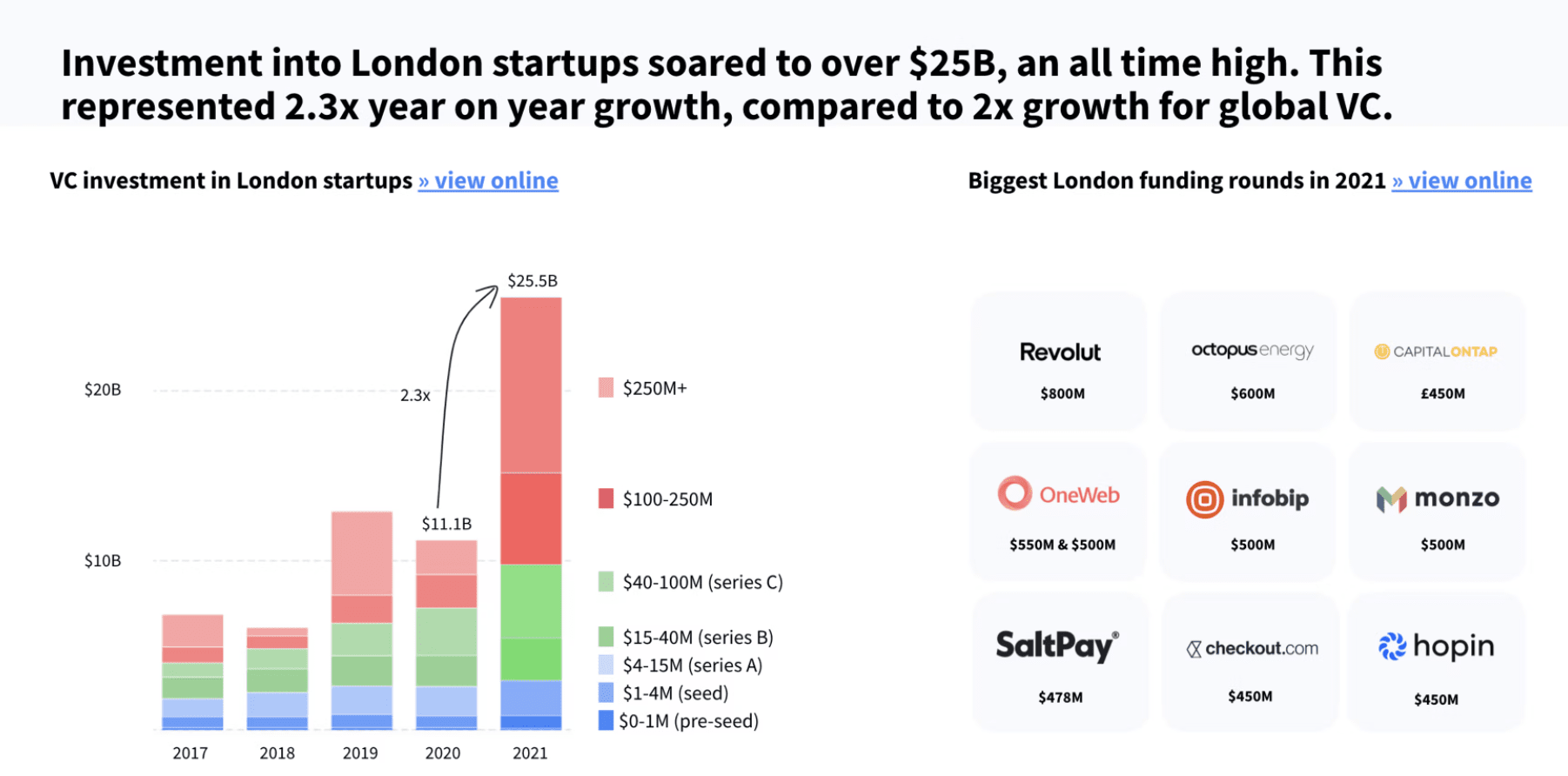 3. Wages Are Higher
An obvious one, given the cost of living is higher, but the average Designer salary in London is £55,843. This is 22.8% more than the average national salary for Designer jobs. The average London Designer salary is 26.0% more than the average salary across London.  As women founders, we know the pay gap for females still needs addressing, but women are still better paid in London than anywhere else in the UK. The Body Shop recently analysed 40 cities across the country to assess where women are paid the most, wages in London for women were by far the highest at an average of £45,500.
4. Cultural Scene - Art & Design
If you're working in London, chances are you're going to want to let your hair down and enjoy a night out or maybe go exploring during your lunch break. London is the place to do it with art and design playing an essential role in London's incredibly unique cultural scene.  According to Timeout mag, there are an estimated 1,500 permanent exhibition spaces in the capital, most of them free. So, whether you're looking for contemporary or classical, modernism or old masters, there's going to be something to spark your interest.
For example, if you head to the Design Museum you can catch the brilliant exhibition that's on right now called Football: Designing the Beautiful Game. There you will see more than 500 pieces from the world of football from films and interviews to boots and posters and can look at the design ideas behind the world's most famous football stadiums, kits and clubs, as told by some of the game's most famous names. Knock off work early and catch it before the final whistle blows.
Address: Football: Designing the Beautiful Game, The Design Museum, 224-238 Kensington High Street, London W8 6AG
Website: designmuseum.org
Dates: until Monday 29 August 2022
5. Food and Drink
This is probably our fave thing to do in London and us Trufflers have been known to have an extended working lunch as a team on quite a few occasions!
London is arguably one of the world's most influential restaurant cities, and is now home to a slew of chefs who have been redefining food, not only that, but London boasts some of the best bars and coffee shops and after two devastating years for the hospitality industry, any excuse to raise a glass or eat some truffle laced steak is a welcome one. Indeed only this week GQ Magazine held their eighth annual Food & Drink Awards presented by Veuve Clicquot, where a record number of the public voted for their hospitality favourites. London-based restaurants and hospitality titans took home 13 of the 16 awards handed out, including Mayfair's Indian restaurant BiBi which was crowned GQ's Best Restaurant for 2022.
We truly believe this is another bonafide reason to work in the capital.  The options are endless. Don't take our word for it, check out this great little run-down of some of the places to eat in the city: www.timeout.com/london/restaurants/best-restaurants-in-london.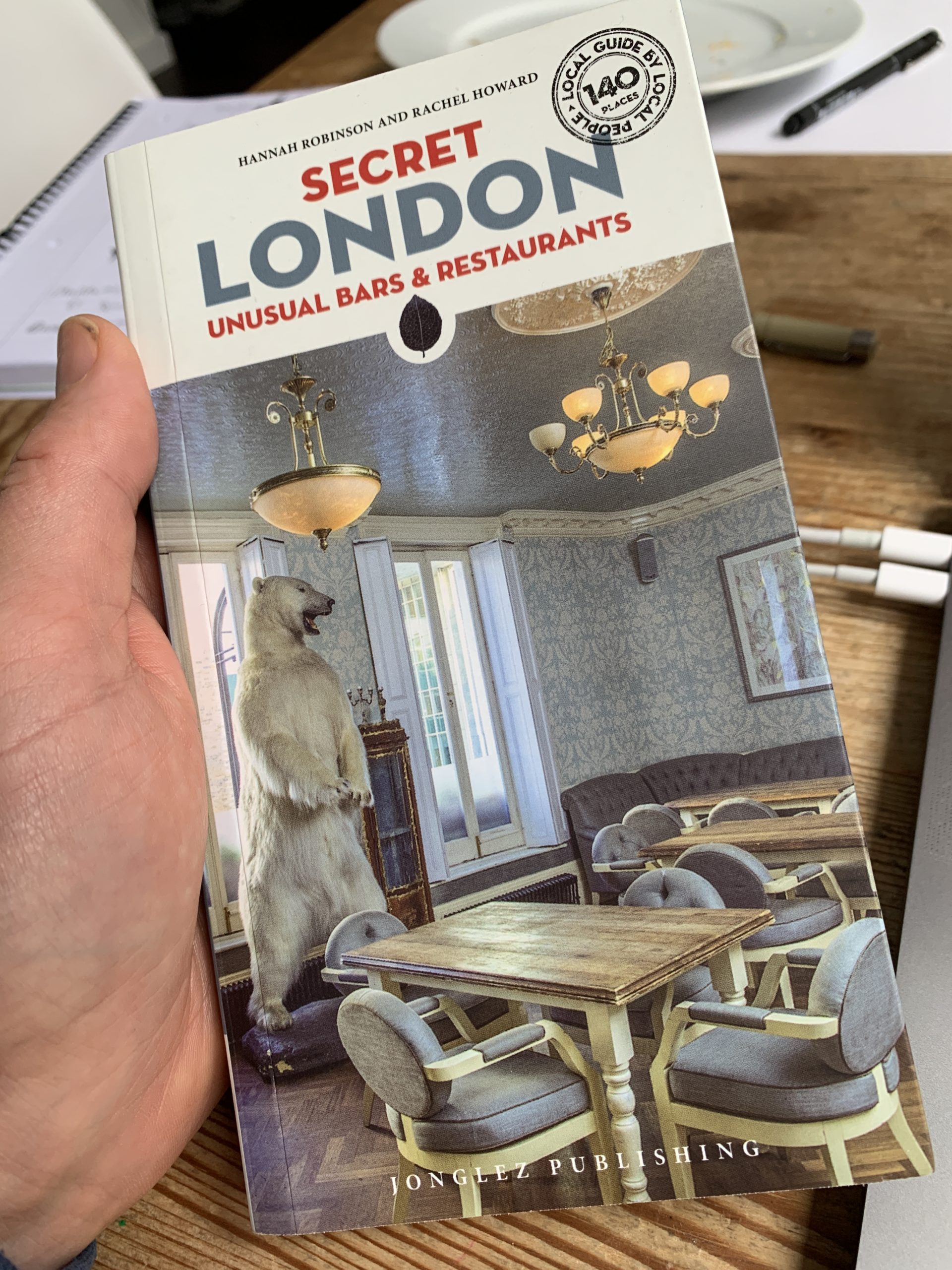 So that's it, our 5 reasons to work in London. Now obviously, you're going to need a job first. So that's where we come in and we'll be glad to help. Head here to see all our latest jobs in design and creative in and around the wonderful capital that is London.